Four Key Steps for K1 Visa Approval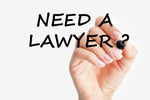 If you want to bring your fiancé/fiancée to the United States to get married, Nalbandian Law has the experience to help you toward that goal.
K1 Visa Lawyer with 99% Success Rate
"We have successfully handled hundreds of K-1 visa petitions and applications over the past 15 years," said Sassoun A. Nalbandian of Nalbandian Law, an immigration law firm in the Los Angeles area. "We understand exactly what consular officers are looking for in these cases," he continued, "so we give them even more information and documentation than they actually are expecting."
Four Steps for K-1 (Fiancé) Visa Approval
Step 1: Personal Meeting Requirement
One important requirement for filing a K1 visa petition is that you must be able to prove that you two have met in person within the last two years prior to filing. If you haven't, then you must correct the problem before filing the petition.
Step 2: U.S. Citizen Files Petition
The U.S. citizen must file a visa petition (USCIS Form I-129F) and Biographic Information (Form G-352A). Once the petition is approved, we prepare all the necessary forms for consular processing and schedule an interview for your fiance to meet with a consular officer. One of the most important aspects of a successful petition is the preparation of detailed affidavits regarding the relationship between the petitioner and their beneficiary/fiance and their intent to marry within the 90 days of the fiance's arrival to the United States.
Step 3: Foreign-Born Fiancé/Fiancée Applies to U.S. Embassy/Consulate
Your fiancé must be completely prepared for the K1 visa interview. Therefore, since we know exactly what types of questions are asked, we will help your fiance feel confident and well prepared for the day of the interview.
Step 4: Fiancé Decision
After considering the application and evidence, the consular officer will either approve or deny your application.
Five-Star Review: "My fiancé and I hired Sassoun to process our fiancé visa, and four months later it was approved. We are in the process of making final arrangements for our marriage in the USA! Sassoun and his staff were very helpful, knowledgeable, and professional. We give him the highest recommendation." — James, Immigration Client
(Visit AVVO lawyer referral site for more 5-star client reviews. Again this year, Nalbandian Law has received AVVO's prestigious Client's Choice Award.)
Always Prepared to Win
As your immigration experts, we will always represent you with the full power of our experience and reputation with immigration officers, high standards of professionalism, as well as, meticulous and thorough preparation of all forms, and supporting documentation.
Schedule a Consultation Today!
Call Nalbandian Law, (818) 244-0310, or contact us online for a consultation with immigration attorney Sassoun Nalbandian. We will thoroughly review your fiance visa situation and determine if there is a good chance of winning your case.
*Approval rates do not guarantee future approval of your petition. No attorney can ethically guarantee any outcome. Always consult with a licensed, competent immigration attorney such as the experienced immigration attorneys at Nalbandian Law before filing your case.