I-751 – Petition to Remove Conditions on Two-Year Green Card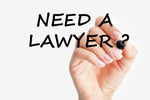 When you recently married a U.S. Citizen, you received a temporary (conditional) green card that is valid for only two years. It's important to know that if you don't file an I-751 petition within 90 days prior to the two-year deadline for changing your temporary two-year green card into a permanent one, you could face deportation. There are exceptions for filing before the 90-Day window (i.e. in case of divorce or death of spouse) or after the expiration of the 90-Day window (if you forgot to file on time, but provide a reasonable explanation).
Different Types of I-751 Petitions / Waivers
Joint Petition — You are still married. You need to submit a I-751 petition within 90-Days prior to expiration of your green card, along with evidence to prove that you are still married.
Good Faith Waiver — You are divorced. You need to petition for this waiver at anytime within the two-year period. We advise you to consult with an expert attorney at Nalbandian Law due to complexity of the process, given that you may end up in removal proceedings if waiver is not properly documented.
Abused Spouse Waiver — You have been verbally, emotionally, or physically abused by your U.S. citizen spouse. You may petition for this waiver anytime within the two-year period. You do not need a final divorce unlike the good faith waiver. However, you do need to prove that your marriage was genuine (good faith marriage). This waiver is recommended if your divorce proceedings are being prolonged or if you are afraid to file for divorce.
Widowed Spouse Waiver — Your U.S. citizen spouse has passed away. You may file for this waiver at anytime during the two-year period followed by the death of your spouse. Once again, you need to prove that your marriage was entered in good faith.
Hardship Waiver — You or your dependent children will face extreme hardship if removed from the United States. You would apply for this waiver if none of the other waivers were to apply to you. You can apply for this waiver anytime within the two-year period.
The Key to Success with I-751 Waivers for Conditional Green Cards
Expert immigration lawyer Sassoun A. Nalbandian of Nalbandian Law, a dedicated Los Angeles area immigration law firm, has a 100% success rate* handling hundreds of I-751 petitions over the past 15 years for clients with temporary green cards. The key to Mr. Nalbandian's perfect score of client victories in I-751 petition cases can be found in his carefully detailed, meticulous documentation of each client's case. He always advises clients to gather as much joint documentation as possible that clearly illustrates the details of their good-faith marriage. As a client of Nalbandian Law, you will be asked to gather documentary evidence such as:
A written, detailed explanation of why your marriage ended in divorce
Pictures of you and your spouse together
Family pictures at home and other locations
Family vacation pictures
Your names on car insurance, life insurance, and home insurance
Tax returns
Bank accounts and credit card accounts
Medical reports that substantiate physical abuse and battery, as well as psychological abuse
Medical documents regarding your attempts to have a child with fertility drugs and other methods
Plus any other pictures and documents that clearly illustrate your life with your spouse
The specific type of documentation Nalbandian Law will need to effectively present your case will depend on your individual situation.
What if You Don't Have Sufficient Joint Documentation of Your Marriage?
"Don't worry, all is not lost," Mr. Nalbandian emphasizes. "We can prepare highly detailed affidavits from you and from witnesses based on the facts you provide to us. We can paint a very clear picture of your good-faith marriage with honest, accurate witness descriptions."
IMPORTANT: Nalbandian Law has won many cases where the individuals had little or no joint documentation and had lived with their spouses as short as a few weeks after their marriage.
Schedule a Consultation Today!
Call Nalbandian Law at (818) 244-0310 or contact us online for a personal consultation with Attorney Sassoun A. Nalbandian.
*Approval rates do not guarantee future approval of your petition. No attorney can ethically guarantee any outcome. Always consult with a licensed, competent immigration attorney such as the experienced immigration attorneys at Nalbandian Law before filing your case.