Opt Out Provision: Now You May Be Able to Reunite with Family Even Faster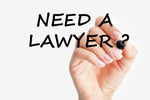 If you filed your I-130 petition for your adult son or daughter (over 21 years of age) while you were a green card holder (Permanent Resident Citizen) and you are now a naturalized US citizen, you may be able to bring your family to the U.S. a year earlier than you expected by using a special "Opt Out" provision made available by U.S. Citizenship and Immigration Services (USCIS) for family immigration.
Every month, the National Visa Center-Visa Bulletin (NVC) shows the changing waiting periods for each type of visa petition for a family member who petitions for another family member to come to the United States. Adult children of green card holders and naturalized citizens are in categories known as "Family Sponsored Preferences" which are subject to numerical limits on immigrant visas available each year:
F1: Unmarried Sons and Daughters of U.S. Citizens
F2B: Unmarried Sons and Daughters (21 years of age and older) of Permanent Residents
F3: Married Sons and Daughters of U.S. Citizens
F4: Siblings of U.S. Citizens
Depending on the "preference" category, the waiting times can vary from month to month.
How "Opt Out" Can Shorten the Waiting Time
The Visa Bulletin shows that during the current month—February 2015—the waiting period is one year shorter for unmarried adult children of Permanent Residents (F2B category) than it is for unmarried adult children of U.S. citizens (F1 category).
If you are now a U.S. citizen who petitioned for your adult child while you were a green card holder, the Opt-Out provision allows you to ask USCIS or the National Visa Center to process your case as an F2B Preference and take advantage of this month's shorter waiting time.
If you qualify for this opt-out provision, call the family immigration experts at Nalbandian Law in Los Angeles—PHONE—so we can file your opt-out request with USCIS or the NVC. "We may be able to bring your unmarried adult son or daughter to the U.S. approximately one year earlier than you though possible," said lead immigration attorney Sassoun A. Nalbandian.
Since waiting times vary from month to month, Mr. Nalbandian added, it's important for all families with children in the F1 and F2B preference to contact Nalbandian Law. "That's because we constantly monitor monthly changes in waiting times and can alert you to the best times to use the opt-out provision to reunite with your family faster."
Schedule a Consultation Today!
Call Nalbandian Law at (818) 244-0310 or contact us online for a personal consultation with one of our experienced immigration lawyers about the Opt-Out provision and how you may be able to reunite with your adult children even faster. We'll review your situation and explain how our top-notch preparation and 99% track record of successes can start working on your family's behalf.
*Approval rates do not guarantee future approval of your petition. No attorney can ethically guarantee any outcome. Always consult with a licensed, competent immigration attorney such as the experienced immigration attorneys at Nalbandian Law before filing your case.