Winning Your I-601 Hardship Waiver!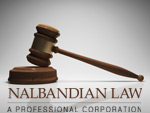 If you are an alien who has been found to commit fraud or misrepresentation on any occasion in order to receive immigration benefits, you will need to file an
I-601 form to apply for a "hardship waiver" that will allow you to enter the U.S. or prevent you from being deported to your native country.
I-601 Extreme Hardship Waiver Applications
The applicant must show that a qualifying member of his or her immediate family—who is a U.S. citizen or a permanent resident—will suffer extreme hardship if the alien isn't allowed to enter the U.S. or has to be removed from the U.S.
One example of extreme hardship is if the whole family would have to move back to their native country in order to be together. There are many other way in which you can prove extreme hardship.
Since immigration judges or USCIS officers make their decisions based on the merits of each case, they look carefully at the documentation of hardship that you provide. If the documentation doesn't provide enough proof of hardship, your hardship waiver will be denied, unless you are able to establish the requisite extreme hardship through detailed affidavit from you and other key witnesses and/or credible, detailed in-court testimony.
The I-601 Form by Itself Is not Enough to Win Your Case
"Don't assume that all you have to do is fill out the two-page form, and the judge or immigration officer will automatically approve your hardship waiver, because that simply won't happen," said Sassoun A. Nalbandian of Nalbandian Law. "It takes much more documentation than a simple form to convince the judge or immigration officer that your removal from the United States will cause extreme hardship to your loved ones."
Nearly 100% Success Rate* with Hardship Waiver Approvals
Nalbandian Law, a Los Angeles immigration law firm, has an impressive track record of victories helping hundreds of clients get hardship waivers for their previous fraud and misrepresentation issues.
The key is in the documentation of the hardship situation, said lead immigration attorney Sassoun A. Nalbandian. Mr. Nalbandian gathers comprehensive, detailed information to present to the immigration judge, including:
Detailed psychological assessments of hardship from reputable psychologists that immigration judges respect and trust
Detailed affidavits from U. S. citizen or permanent resident family members who can attest to the hardship situation
Extensive Documentation – including country condition reports, medical reports, proof of economics conditions in the home country, proof of employment in the U. S., children's report cards, and any other documents that other attorneys and/or our clients may not have considered important.
"Our goal is to impress immigration judges or officers with the documented strength and validity of our client's hardship waiver case," said Mr. Nalbandian.
Hardship Waivers Approved After Having Been Previously Denied
Many aliens come to Nalbandian Law after their hardship waivers were denied when other lawyers represented them. Most had legitimate reasons for applying for a hardship waiver, Mr. Nalbandian explained, but their ex-lawyer didn't provide sufficient documentation to prove their case.
Here's how one Nalbandian Law client felt after winning his hardship waiver case:
"Thank you, Mr. Nalbandian! My previous attorney prepared my I-601 fraud waiver, but it was denied. I lost all hope. Then I came to Nalbandian Law, and you prepared a new I-601 waiver packet and USCIS approved it. My hardship was the same as the time I was denied. The difference was Mr. Nalbandian's expertise. He provided more details and documents about my hardship and helped me win my case."
– M. Gomez, Client
Schedule a Consultation Today!
Call Nalbandian Law at (818) 244-0310 or contact us online for a personal consultation with attorney Sassoun A. Nalbandian. He'll review your situation and explain how our long history of successes with I-601 extreme hardship waivers can work in your favor.
*Approval rates do not guarantee future approval of your petition. No attorney can ethically guarantee any outcome. Always consult with a licensed, competent immigration attorney such as the experienced immigration attorneys at Nalbandian Law before filing your case.