Can I Reopen My Deportation Order Because of Criminal Immigration Law Changes?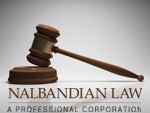 If you are an alien and facing deportation because of a crime/crimes you committed or you have been ordered deported by a judge, we have good news for you! Due to recent changes in criminal deportation laws, your crime may no longer be a deportable offense. Examples of these changes include:
California commercial burglary and firearm crimes are no longer deportable offenses.
New Supreme Court decisions may also affect convictions involving controlled substances, theft, and other types of convictions.
Even with aggravated felonies and even if you have signed a voluntary deportation/removal order and chosen not to fight your case in immigration court, we may still be able to reopen your case based on recent changes in criminal immigration laws. For example, 212(h) waiver is now available to green card holders with aggravated felonies, if they adjusted their status in the United States instead of having initially arrived on an immigrant visa. Previously this waiver, 212(h), was not available to green card holders who had aggravated felonies.
It Is Highly Recommended That You Consult With a Top Criminal Immigration Lawyer!
It is very important to have your case reviewed immediately by an experienced criminal immigration law firm like Nalbandian Law in the Los Angeles area. Our firm is one of the leading experts in criminal immigration law in the state of California. We handle more immigration cases involving criminal offenses than any other type of immigration issues. Our experience shows us that it is always better to file our clients' cases within 90 days of published Supreme Court or Circuit Court decisions.
Sassoun A. Nalbandian, our lead attorney for criminal immigration cases, will personally meet with you and review the details and give you an honest assessment. If Mr. Nalbandian determines that you have a good case, he will file a motion to reopen the removal proceedings. Attorney Nalbandian will argue in court, on your behalf, that your original original criminal offense is no longer a deportable one.
"We are reopening many cases where individuals had aggravated felonies, were unable to keep their green cards, and were ordered removed in spite of the fact their spouses and children are U.S. citizens," Mr. Nalbandian said. "So if you are facing deportation, don't lose hope, because we can still win your case based on many recent changes in criminal immigration laws."
Why You Need a Criminal Immigration Law Firm
Nalbandian Law has handled and won hundreds of criminal deportation cases for clients over the past 15-plus years. We know from experience that criminal immigration laws—filled with nuances and open to interpretation—are the most complex and complicated body of law in the judicial system.
With our 99%* success rate of winning cases for clients facing criminal removal proceedings, Nalbandian Law will confidently represent your case and achieve the best possible outcome. We'll prepare you for what you can expect in immigration court, and we'll be at your side. You'll feel confident knowing we've done our very best to win a favorable decision for you.
Staying on Top of Breaking Immigration News
"An important part of our job as criminal immigration experts is to constantly monitor changes in immigration laws every day so that our clients can always be in the best position to benefit from them," said Attorney Nalbandian.
Nalbandian Law is an active member of the respected American Immigration Lawyers Association (AILA). We have access to the most comprehensive databases of information about immigration decisions, so we are always up to date on developments that can strengthen your case.
Schedule a Consultation Today!
Call Nalbandian Law at (818) 244-0310 or contact us online for a personal consultation with attorney Sassoun A. Nalbandian. He will review your situation and provide an honest assessment of the likelihood of wining your criminal deportation case.
Read more about Our Full Range of Immigration Law Services
From Asylum Petitions and Business Immigration to Naturalization/Citizenship Applications and VAWA Petitions, Nalbandian Law can help you achieve your immigration goals.
*Approval rates do not guarantee future approval of your petition. No attorney can ethically guarantee any outcome. Always consult with a licensed, competent immigration attorney such as the experienced immigration attorneys at Nalbandian Law before filing your case.